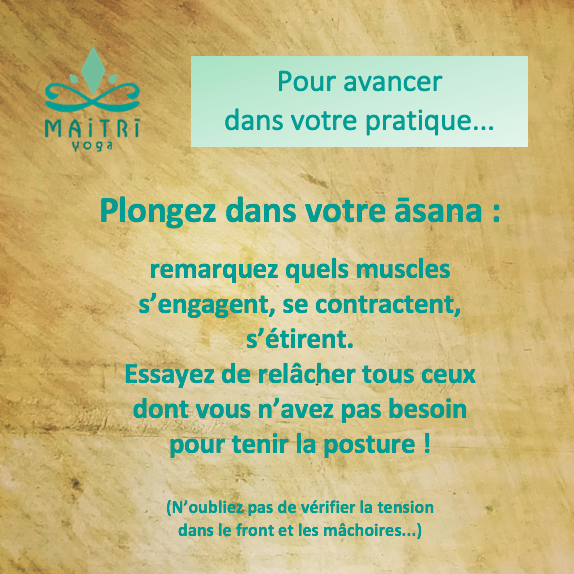 Il ne s'agit pas de se critiquer ou d'être dans l'ego, mais d'être vraiment là, le mental concentré sur ce qui se passe en vous. Soyez témoin de ce qui arrive en vous – vous améliorerez votre capacité de concentration, votre proprioception et plus généralement votre conscience physique, et l'espace mental créé pendant la séance sera VRAIMENT reposant.
✨🌱❤️🌟🌿🔥 ✨🌱❤️🌟🌿🔥 ✨🌱❤️🌟
📸  Toile de fond : « Three Aspects of the Absolute », Folio 1 du Nath Charit, détail. Par Bulaki, 1823, Inde, Jodhpur, Merhangarh. 2013 Fondation du Smithsonian Museum.
Trouvé dans le superbe livre : « Yoga, l'art de la transformation », de Debra Diamond, Éditions La Plage, 2017.